Phillip Phillips performed in Rio de Janeiro, Brazil for the Rock in Rio festival on September 21, 2013. He charmed the crowd with his distinctive voice, passion, energy, and remarkable musicianship.
This was Phillips' first time visiting Brazil, and he got to perform on the same stage as Bruce Springsteen and John Mayer that night. He is currently touring with Mayer for the "Born and Raised" tour.
He began the show with "Get Up, Get Down" and continued with the songs "Man on the Moon", "Drive Me" and "Gone Gone Gone", all off his album 'The World From the Side of the Moon' which were very well received by the crowd, with lots of applause and fans singing along. During as well as between songs, he showed that he is an amazing instrumentalist on his guitar, as well as showcasing his talented band members throughout the set.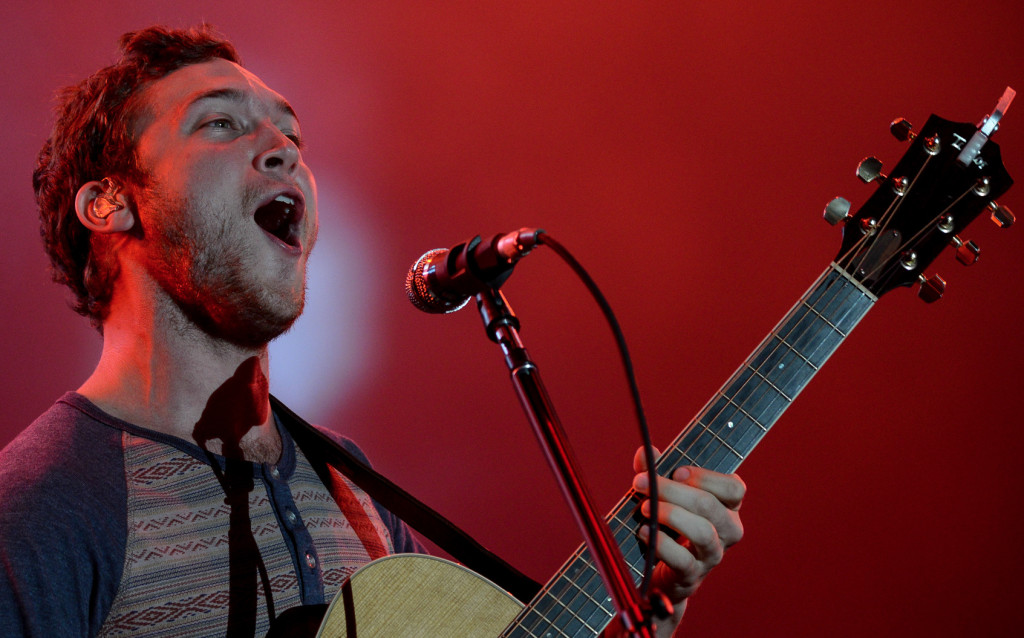 There were two moments of the night that received the greatest response from the crowd. The first was when he performed 'Thriller', which brought a flashback to them of him performing it during his American Idol audition. He ended his set with the grand finale of 'Home', his most successful single to date. The crowd chanted the anthem of 'Home' loud and clear, closing his performance with great positive energy.

Check out performances from his hour long set below!
Setlist
Get Up Get Down
Man on the Moon
Drive Me
Gone, Gone, Gone
Hold On
Wanted Is Love
Where We Came From / Shake Ya Ass cover
Thriller (Michael Jackson cover)
Let's Get It On (Marvin Gaye cover)
Home
Get Up Get Down
[KGVID width="600″ height="338″]http://phillphill.com/wp-content/uploads/videos/Phillip%20Phillips%20-%20Get%20up%20get%20down%20-%20Rock%20in%20Rio%202013.mp4[/KGVID]
Man on the Moon
[KGVID width="600″ height="338″]http://phillphill.com/wp-content/uploads/videos/Phillip%20Phillips%20-%20Man%20on%20the%20Moon%20-%20Rock%20in%20Rio%202013.mp4[/KGVID]
Jam Sesion
[KGVID width="600″ height="338″]http://phillphill.com/wp-content/uploads/videos/Phillip%20Phillips%20-%20Jamming%20band%20-%20Rock%20in%20Rio%202013.mp4[/KGVID]
Drive Me
[KGVID width="600″ height="338″]http://phillphill.com/wp-content/uploads/videos/Phillip%20Phillips%20-%20Drive%20Me%20-%20Rock%20in%20Rio%202013.mp4[/KGVID]
Gone, Gone, Gone
[KGVID width="600″ height="338″]http://phillphill.com/wp-content/uploads/videos/Phillip%20Phillips%20-%20Gone,%20Gone,%20Gone%20-%20Rock%20in%20Rio%202013.mp4[/KGVID]
Hold On
[KGVID width="600″ height="338″]http://phillphill.com/wp-content/uploads/videos/Phillip%20Phillips%20-%20Hold%20On%20-%20Rock%20in%20Rio%202013.mp4[/KGVID]
Wanted Is Love
[KGVID width="600″ height="338″]http://phillphill.com/wp-content/uploads/videos/Phillip%20Phillips%20-%20wanted%20is%20love%20-%20Rock%20in%20Rio%202013.mp4[/KGVID]
Where We Came From
[KGVID width="600″ height="338″]http://phillphill.com/wp-content/uploads/videos/Phillip%20Phillips%20-%20Where%20we%20came%20from%20-%20Rock%20in%20Rio%202013.mp4[/KGVID]
Shake Ya Ass cover
[KGVID width="600″ height="338″]http://phillphill.com/wp-content/uploads/videos/Phillip%20Phillips%20-%20Shake%20ya%20ass%20-%20Rock%20in%20Rio%202013.mp4[/KGVID]
Thriller (Michael Jackson cover)
[KGVID width="600″ height="338″]http://phillphill.com/wp-content/uploads/videos/Phillip%20Phillips%20-%20thriller%20-%20Rock%20in%20Rio%202013.mp4[/KGVID]
Let's Get It On (Marvin Gaye cover)
[KGVID width="600″ height="338″]http://phillphill.com/wp-content/uploads/videos/Phillip%20Phillips%20-%20Lets%20get%20it%20on%20-%20Rock%20in%20Rio%202013.mp4[/KGVID]
Home
[KGVID width="600″ height="338″]http://phillphill.com/wp-content/uploads/videos/Phillip%20Phillips%20-%20Home%20-%20Rock%20in%20Rio%202013.mp4[/KGVID]
FULL Concert
[KGVID width="600″ height="338″]http://phillphill.com/wp-content/uploads/videos/Phillip%20Phillips%20no%20Rock%20in%20Rio%202013%20full.mp4[/KGVID]
Right-click or ctrl-click this link to download
Click here to donwload the FULL AUDIO (MP3) of Phillip at Rock in Rio
PHOTOS
Photos: Vinícius Pereira / Bianca Obadia / Flavio Moraes/G1 / Fernando Maia/UOL
Credits: Multishow / Rock in rio