When we go to the movies, we agree to suspend our disbelief and let ourselves be told a story. When we go to a concert, there is a contract between artist and audience to be open, be vulnerable and share in a special, ephemeral moment. In his recent stops in Seattle, WA and Vancouver, Canada Phillip Phillips more than fulfilled his part of this contract, performing a mix of old and new songs with a beautiful combination of masterful skill and passionate abandon, his heart fully open. Though the back to back shows were completely different in energy and mood, both were a reminder of the power of live music to elevate us from the everyday into the joyful and the extraordinary.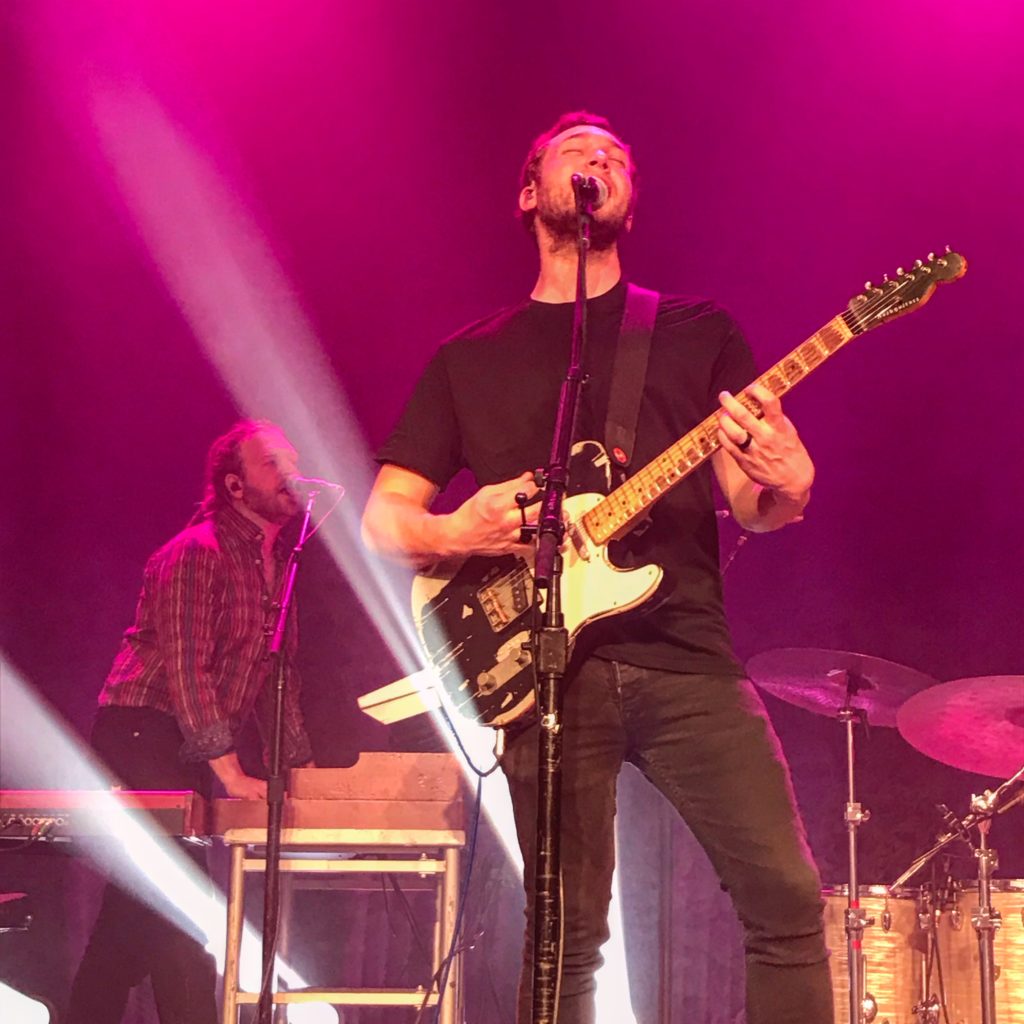 Phillip Phillips is in the middle of his Magnetic Tour in support of his third album Collateral. And even though Phillips has toured nearly constantly for the last six years, this tour has special significance. Freed from the legal troubles that weighed on him since early 2015, the tour represents, in a way, a new beginning. While is impossible to say that his shows have ever been anything less than electric, there was in Phillips a new boldness and self-assuredness that was evident not only in his singing and playing, but also in his command of the audience, making us laugh one minute, sing in perfect unison the next, and be in tears a few minutes later at the end of the song.
Accompanying Phillips this tour is a multi-talented, brand new group of musicians, which have given the music its own
2018 flavour: the incredible Jeff Randall on drums, Jared Jackson on bass and trumpet, Elliott Blaufuss on keys and saxophone, and the low-key but powerful Evan Penza on guitar. Phillips' voice has also never sounded better, pushed to new heights in the soulful "Magnetic," the magical "I Dare You" and the ever moving "Miles," which has been bookended by the most delicious jam from the start of the tour. With three albums to choose from at this point, Phillips has been creating rich set lists that even without my favourite "Man On The Moon" (missing both nights) were full of highlights during the shows this past weekend: from a fiery cover of "Thriller" as the opener in Seattle, to a heartbreaking "What Will Become of Us" in Vancouver, and wonderfully fresh and electrifying performances of "Gone Gone Gone" and "Home" in both shows. Special mention must also be made of the incredible light design for this tour, a beautiful display of candy-coulored set pieces that perfectly accompanied each sound and mood.
The Ballroom Thieves, from Boston, MA, opened both shows and were spellbinding in their own right, with songs reminiscent of old mariner's tunes and country laments at the same time.
As Phillips has been doing for the entire tour, he performed a couple of songs before the shows as part of a VIP Meet & Greet experience. Listen to the audio of the acoustic shows and take a look at some photos from Seattle, below!
[foogallery id="17382″]
Phillip Phillips' tour continues tonight at The Fillmore, in San Francisco, CA and continues until April 14 with a last show in Chattanooga, TN. Visit Phillips' official site to get your tickets!
All photos and audio by PhillPhillcom.